Today we are covering Jessica Yu's 2004 documentary In the Realms of the Unreal. 
Tagged as: Alan Dershowitz, Alex Acosta, assault, Bad Teeth, Bill Clinton, comedians, Courtney Wild, documentary, Filthy Rich, Florida, George Chen, Ghislaine Maxwell, Haley Hoffmeister, James Patterson, Jeffrey Epstein, Journalists, Lisa Bryant, netflix, New Mexico, Paco Romane, PizzaGate, Ponzi Scheme, Prostitution, Pyramid Scheme, Rape, sex, Trigger Warning, true crime, Vanity Fair, Victims, Woody Allen
Sup Doc The Premier Documentary Podcast This episode we watched Jeffrey Epstein: Filthy Rich a four-part Netflix docuseries directed by Lisa Bryant. Based on James Patterson's 2016 book, Filthy Rich takes a look at the…
Tagged as: Alex Falcone, comedians, comedy, docs, documentaries, festival, HBO, interview, Kate Willett, live, Mike Drucker, Molly Sanchez, netflix, Pianofight, quiz, quiz show, Recap, SF Sketchfest, show, sketchfest, Sup Doc Podcast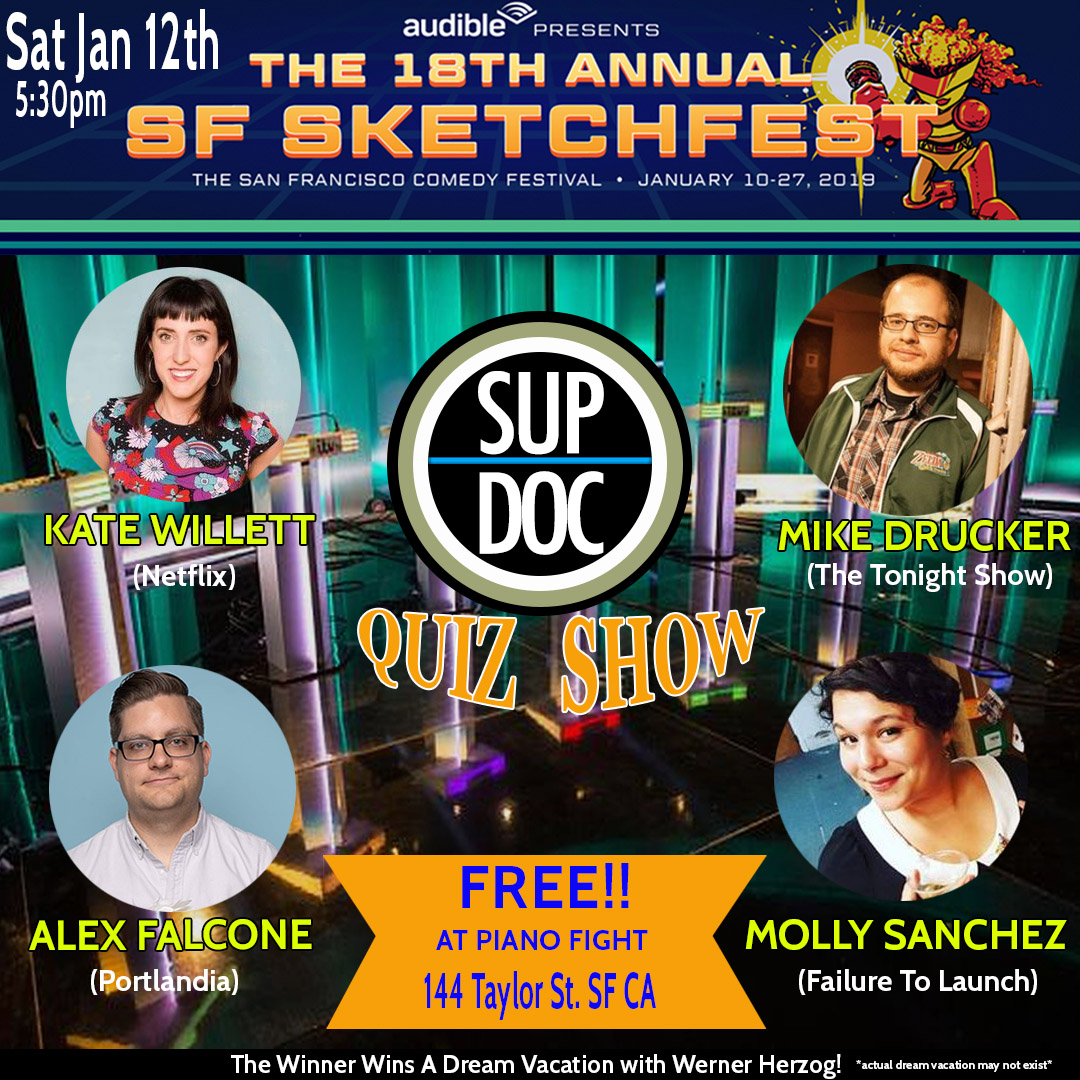 Join us for our FREE Sup Doc Quiz Show on Saturday January 12th at PianoFight bar in SF!