Sup Doc – The #1 Podcast About Documentaries
By Doc Fans For Doc Fans – Recapping Reality since 2015
In 2014, comedian and long time documentary fan, Paco Romane decided to watch all of PBS's Top 100 documentaries. Afterwards he would go to parties and enjoyed talking about docs so he looked for a podcast that was similar but to his surprise none existed. So he created Sup Doc and asked fellow comedian George Chen to join him as they hilariously recap interesting docs with their talented guests from the world of television, film, music and more. This isn't your run of the mill comedy-recap-interview-documentary podcast and may quite possibly be the only one like it!
Their guests are as varied as the documentaries they cover: Dana Gould and Some Kind Of Monster, Todd Glass about Religulous, Wayne Federman recaping Crumb and The Zen Diaries of Garry Shandling, Megan Koester and Weiner, the band Yacht about Tickled, Jamie DeWolf, great grandson of L. Ron Hubbard, about Going Clear: Scientology and the Prison of Belief,  Maximum Fun/Bullseye's Jesse Thorn about Errol Morris' Fast Cheap and Out Of Control plus rising comedy stars like Johnny Pemberton, Amber Preston, Curtis Cook, Mike Drucker, Kate Willett and many more!
The show has also interviewed documentary directors like Brett Morgen (The Kid Stays In the Picture, Jane), Jodi Wille (The Source Family), Arthur Jones (Feels Good Man), Rachel Mason (Circus of Books), Rob Hatch-Miller and Puloma Basu (Other Music), Tylor Norwood (United States of Detroit, Robin's Wish), and Jeff Feuerzeig (The Devil and Daniel Johnston).
"Sup Doc is a nice appetizer if you plan to see a documentary or a great 'after – doc' treat" – Vulture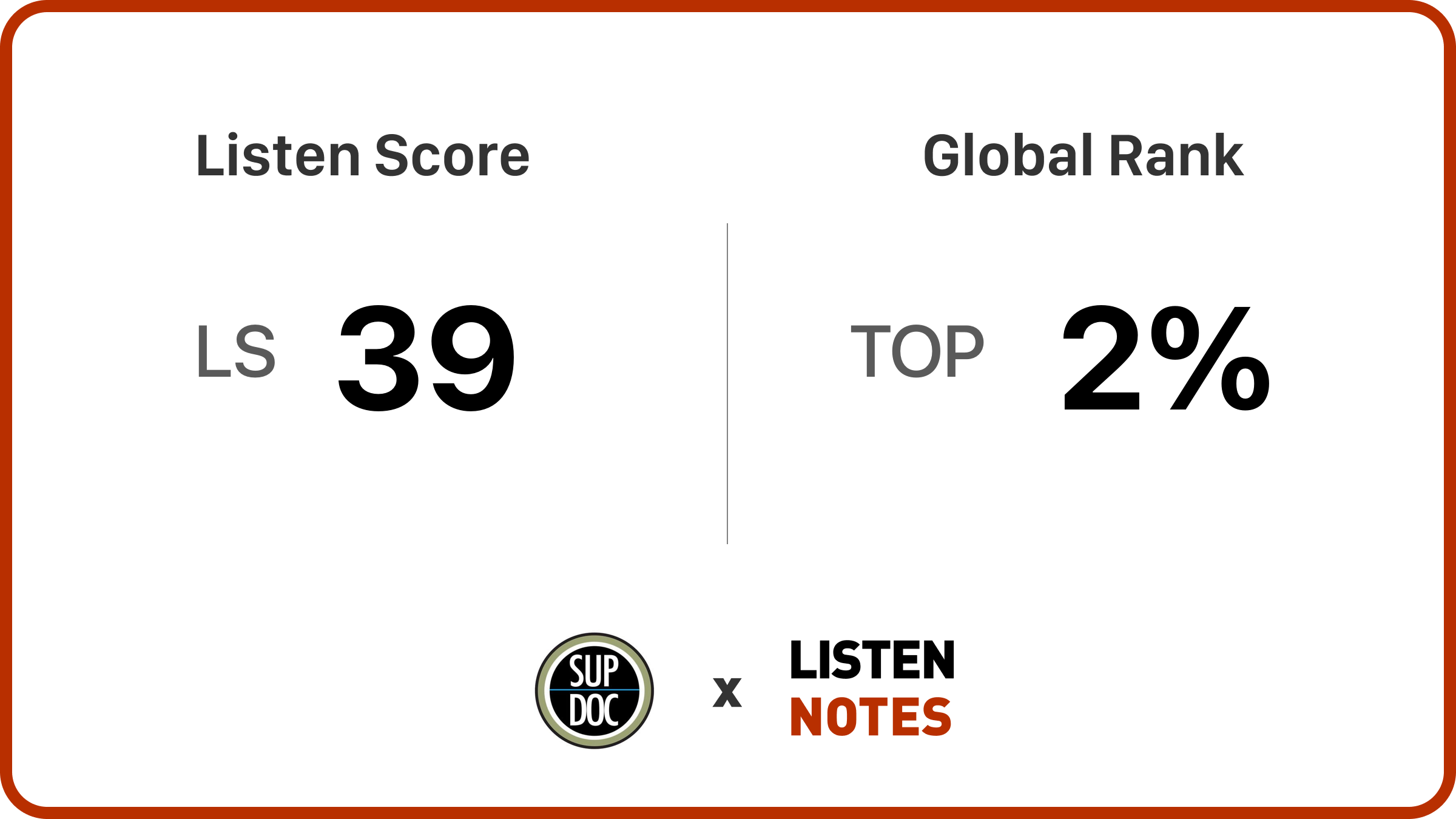 Meet The Doc Dorks
Paco Romane is a comedian, actor, writer, voice-over actor, improviser, and podcaster. His hilarious, engaging, and authentic comedic style has established him as an audience favorite. Paco had been described as a "mashup of all things funny – stand up, sketch, improv, you name it", and he'll regularly spin any unpredictable moment with the crowd into his act. Paco has appeared on Comedy Central, Drunk History, Nickelodeon and wrote for the Gilbert Gottfried Roast, He's also been a frequent guest on The Todd Glass Show! He has appeared on Comedy Central's Drunk History and many national commercials and films. He has made many comedy festival appearances including the SF Sketchfest Comedy Festival (2004-Present), Outside Lands Festival, Gulf Coast Comedy Festival, Comedy Day and LaughFest. He was twice voted "Best Comedian" in San Francisco by The SF Weekly and SF Bay Guardian.
"Paco's comedy is a mash-up of all things comedy – improv, sketch, stand up, you name it." – SF Sketchfest
Paco has been profiled on NBC, CBS, NPR, SF Examiner, SF Chronicle, SF Weekly, SF Bay Guardian, Time Out SF, 7×7, San Francisco Magazine, Spinning Platters and many others! He has worked with many of the top names in comedy including: Robin Williams, Norm MacDonald, Todd Glass, Dana Gould, Scott Adsit, Hannibal Buress, Eric Andre, Margaret Cho, Bob Rubin, Bobcat Goldthwait, Kevin Pollack, Ron Lynch, Rick Overton, Jake Johannsen, Nate Bargatze, Moshe Kasher, Robert Hawkins, Maria Bamford, Killer Beaz…phew..name dropping can be exhausting.  You can see him perform regularly at The SF Punch Line, The Sacramento Punch Line, Cobb's Comedy Club and Zanies.  Paco likes to play a little b-ball on the weekends and he'll probably order another round of wings.
George Chen is a writer and comedian who has performed at SF Sketchfest, Put Your Hands Together, Huebel and Scheer's Crash Test, The Porchlight Storytelling Series, and SFMoMA. Starting out in the Bay Area comedy scene, he's appeared on HBO's Looking and Viceland's Flophouse. George ran The Cynic Cave and helped build the EquiTable app. He helped run Giant Robot Comedy Night and Night Comedy in Los Angeles. In addition to playing in some defunct cult bands he runs a record label. He and his wife have an orange cat.
Will Scovill is our Producer Emeritus.
Nick Coultas is our Associate Producer.
Kern Haug is our editor. He is a musician and audio engineer living in Los Angeles.