We are very pleased to be a sponsorship partner for this year's San Francisco Documentary Festival!
While there's no upside to live events shutting down, at least new platforms enable us to support independent documentary film from anywhere in the world. Film festivals are really pivoting to this new online model, and we're stoked to see all these films without needing to buy a plane ticket!
(Listen to our episode where Paco and George moderated a live panel on Freaks and Geeks The Documentary at the 17th DocFest at The Roxie Theater)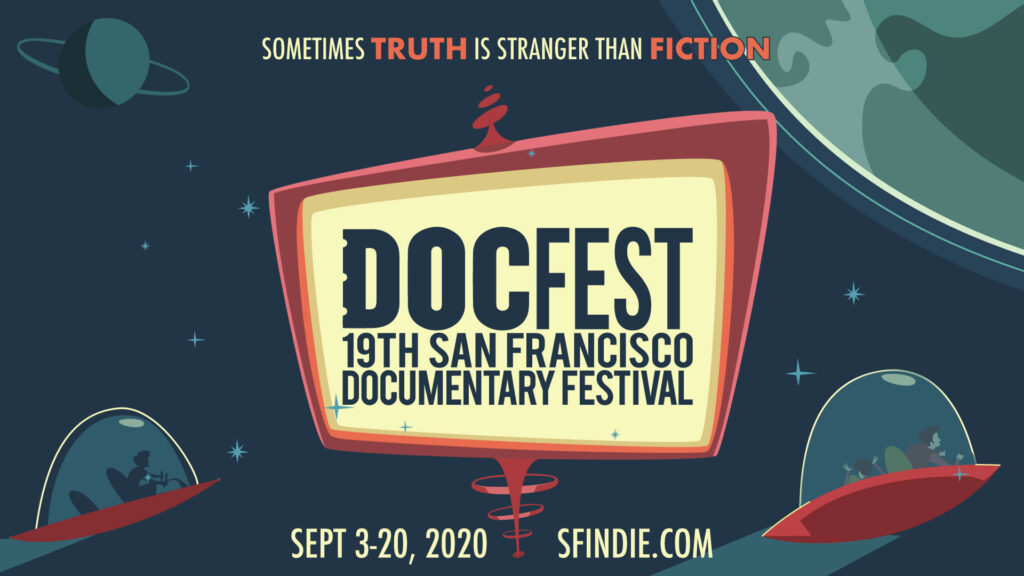 Press Release below:
"SF DocFest is presenting a virtual festival to take place Sept 3-20. Full program and festival info announced 
HERE
.
While we believe very strongly in the value of shared experiences and hoped that by fall we'd be able to present the festival at the Roxie Theater as usual, it became apparent last month that this was looking increasingly unlikely. So we found a way to share these great films with Bay Area documentary fans online. You can now watch these amazing docs from whereever you are currently watching movies.
We still intend to Keep The Festival Festive. We have planned daily live online 
Q&As
 with filmmakers, our regular festival feature 
The Bad Art Gallery
 is now presented in a virtual gallery, we've created a 
Filmmaker Feud
 game show, and filmmaker and passholder virtual get togethers are planned via Zoom.
The 
festival
 features 46 new documentaries available to watch over a 17 day period, live or pre-recorded Q&As with almost all films plus some fun special events."