Sup Doc – By Doc Fans. For Doc Fans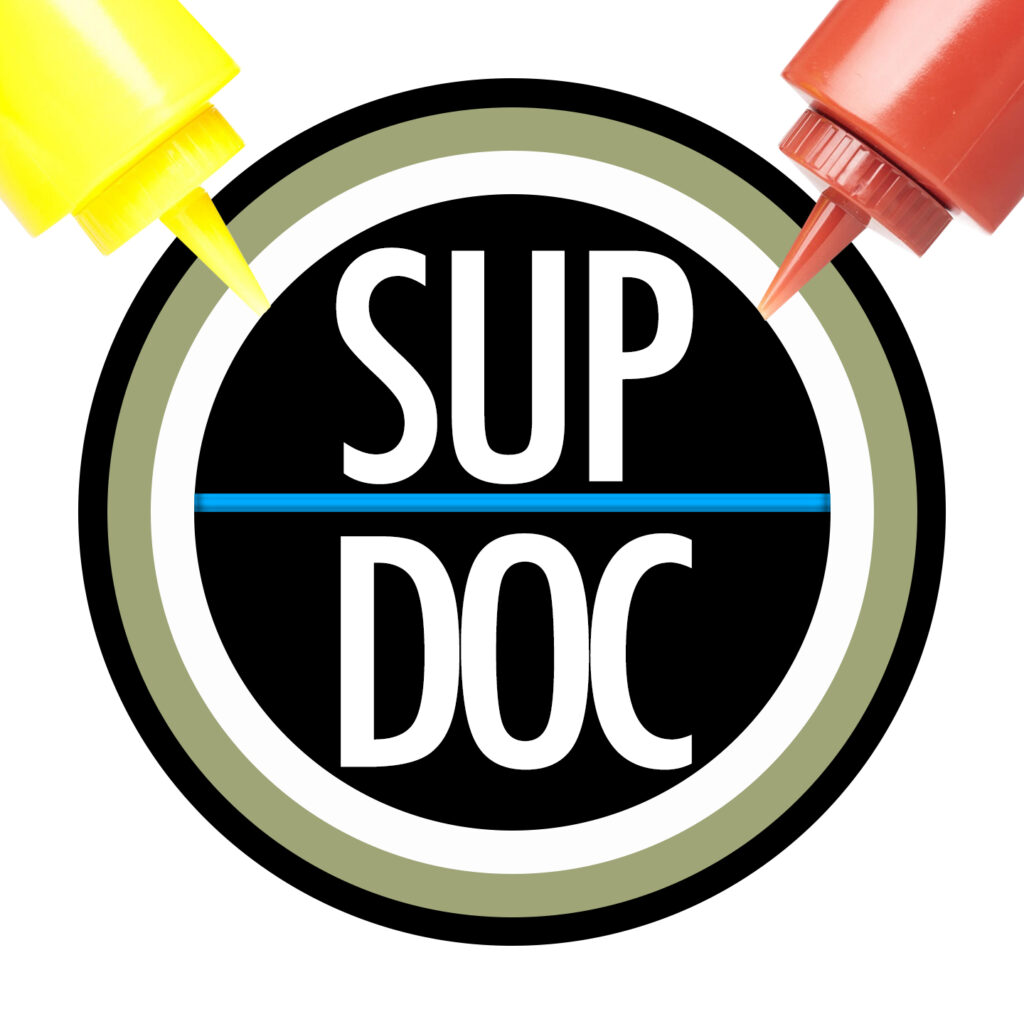 Sup Doc Podcast ("Sup Doc is enlightening and adeptly provides critical commentary" – The A.V. Club) is celebrating our 5th Year Anniversary by recapping food documentaries every Monday in May with Munchie May. 
That's right! Sup Doc is celebrating an incredible milestone (5 years in the podcasting world) that not many podcasts can match. Munchie May will be our first food-themed month, a more fitting topic during the pandemic than our traditional Mayhem True Crime series from past years. Food documentaries cover the entire supply chain of our most basic need, from the factory farming system to the artistic vision of driven chefs and ethnographic folkways, it's a topic we cannot get enough of. We'll also be partnering on promotions with different restaurants and food businesses struggling through closure in the quarantine. So listen every Monday in May for great conversations about food, fodder and fare.
Our first guest is comedian Derek Sheen, and he picked the 2015 documentary NOMA: MY PERFECT STORM (2015 dir. Pierre Deschamps). Derek is a food lover and lauds chef René Redzepi as a genius pushing the edge of his craft, and that dedication to innovation is comparable to what comedians go through honing their acts. 
Our second guest is James Beard Award-nominated writer and podcaster Richard Parks III. He's appeared on Sup Doc before to talk Wild Wild Country, but this time he talks about meeting Les Blank in journalism school and the weird lyrical choices that were made in GARLIC IS AS GOOD AS TEN MOTHERS (1980).
We talked to the director of one of our favorite all-time food documentaries, City of Gold (2015). It was great to speak with Laura Gabbert about the making of her Jonathan Gold film and what she's following with restaurants pivoting through COVID.
Finally, celebrity trainer Vinnie Tortorich peels back the skin on myths about fat and sugar in the ketogenesis documentary FAT (Peter Curtis Pardini 2019). Our guest is a comedian and obesity expert, Dr. Priyanka Wali.
Munchie May 2020
Ep 142: Noma: My Perfect Storm with comedian Derek Sheen (May 4th)
Ep 143: Garlic Is As Good As Ten Mothers with podcaster Richard Parks III (May 11th)
Ep 144: City of Gold director Laura Gabbert (May 18th)
Ep 145: FAT with physician and comedian Priyanka Wali (May 25th)
Our Sponsors!
Squabisch (pretzels made in Berkeley, CA)