News for Herzog and Ebert fans! Chaz Ebert announced the publication of a book collecting the legendary film critic's essays on Herzog films and transcripts of interviews.
The two men had massive respect for each other and this collection comes out in honor of Herzog's 75th birthday on University of Chicago Press. The book includes a foreword by Herzog and interviews from 1982 through 2010.
On Ebert's passing in 2013, Herzog was quoted saying: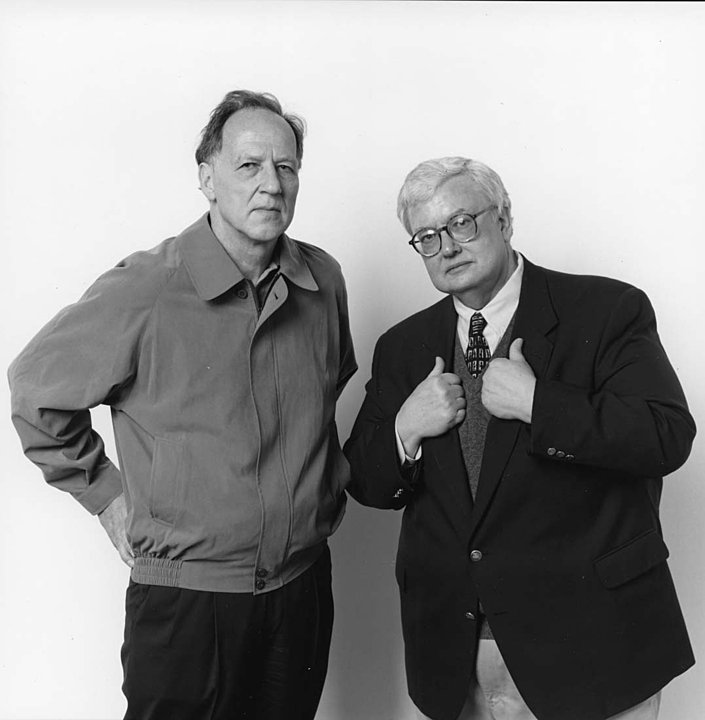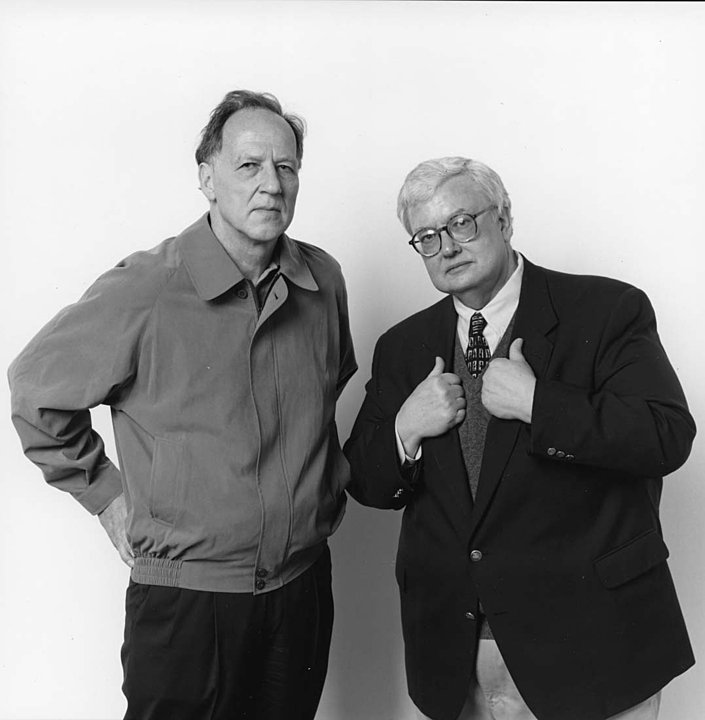 "I always loved Roger for being the good soldier, not only the good soldier of cinema, but he was a wounded soldier who for years in his affliction held out and plowed on and soldiered on and held the outpost that was given up by almost everyone: The monumental shift now is that intelligent, deep discourse about cinema has been something that has been vanishing over the last maybe two decades. And it has been systematically replaced by celebrity news. It is what it is, and we have to stand the tide. I try to hold out and keep up what Roger was after."
Herzog dedicated his 2007 film Encounters at the End of the World to Roger Ebert, causing Ebert to put a disclaimer in his review.