Sup Doc A Documentary Film Podcast
What's Sup: Rocktober Spawned A Gremlin
On 0ur newest What's Sup Paco and George meet to discuss all the important stuff in life plus our ROCKTOBER MONTH of shows! We have many great episodes planned on music documentaries and we kick Rocktober off with The Devil and Daniel Johnston.  Episode 69 guest is Kip Ulhorn. We'll also excerpt part of our interview this week with the film's editor Tyler Hubby.
We also get into other docs we're watching and even some biopics like Snowden and The Founder that we both kind of hated and we also talk about George's recipe to Tuna Salad which leads us to the worst band name ever….
George discloses that he was in a band called "Sanitary Gremlins"…Do you think this podcast would be more popular if we had named it Sanitary Gremlins?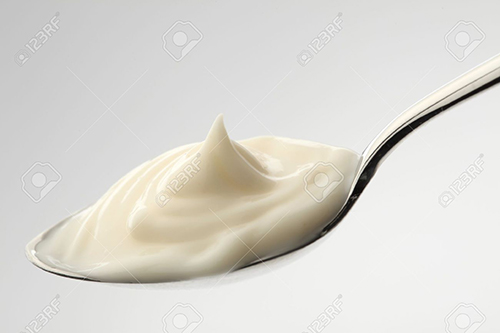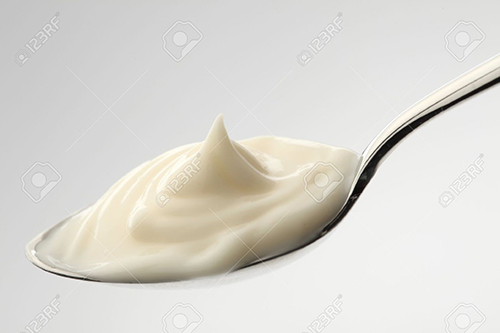 Kip Uhlhorn formed Cloudland Canyon in 2002. The first Cloudland Canyon release, Requiems Der Natur, 2002-2004 was released by Tee Pee in 2006 and was largely a collection of older works and experiments. Cloudland Canyon quickly set about releasing a number of other releases and touring that same year, most notably a single track collaboration 12"/LP entitled Exterminating Angel with Chicago musician Lichens in 2007 on Holy Mountain.
In 2007, the band was signed to Kranky and released their first proper album Silver Tongued Sisyphus. In 2008, the band released another collaborative 12" with Mythical Beast on Not Not Fun, as well as their second full length, Lie in Light on Kranky. The latter was chosen as one of top 25 albums of the year 2008 by the Magnet magazine. Cloudland Canyon subsequently moved to Holy Mountain, where the band began their own imprint of Holy Mountain (Intercoastal Artists) for 2010's album Fin Eaves, which has become their best-received work to date, landing on numerous year-end lists. They went on tour with the Flaming Lips (whom Uhlhorn has collaborated extensively with) as well as with Interpol and Bear in Heaven. Members of the Arcade Fire even name checked the band.
Uhlhorn has also played in several other successful groups and bands during this time, including King Khan & the Shrines, Panthers (Dim Mak, Vice/Atlantic Records), Pharaohs (100% Silk, Stone's Throw, Intercoastal Artists), Eden Express (Holy Mountain), and Tav Falco's Panther Burns. He has also played guitar live and on albums by Rhys Chatham and Glenn Branca, including Chatham's Crimson Grail, which was staged at Lincoln Center. Cloudland Canyon's ranks have included close friend Jerry Fuchs (also drummer for !!!, LCD Soundsystem, Maserati, Turing Machine, Moby) who died in 2009. Most recently, memphis drummer Ross Johnson (Tav Falco's Panther Burns, Alex Chilton) has joined the band.
Tyler Hubby began making films and photographs as a young boy.  While in high school he was mentored by a then unknown young director named David Fincher. He later went on to study film and photography at the San Francisco Art Institute where he had the privilege of studying with George Kuchar.
His subversive and irreverent short films & videos detailing fetishism, co-dependency and bodily mutations have screened internationally and are featured in the book Cinema Contra Cinema by British author Jack Sargeant.
Since 1994 he has enjoyed a fruitful relationship with the avant/experimental record label Table of the Elements documenting artists such as Faust, Keiji Haino, John Fahey, Jim O'Rourke, Rhys Chatham, Arnold Dreyblatt, Zeena Parkins, Jonathan Kane and Tony Conrad.  As a regular contributor to Artillery magazine he has photographed such contemporary art figures as John Waters, Mike Kelley, John Baldessari, Shepard Fairey, Susan Anderson, Zak Smith, Rirkrit Tiravanija, Andrew Krasnow and Samantha Fields.
He has edited over 30 documentary films.  Most notable among them are The Devil and Daniel Johnston, a picaresque biography of mentally ill artist/musician Daniel Johnston; Double Take, Belgian artist Johan Grimonprez's metaphysical essay on the cold war, the rise of television and the murder of Alfred Hitchcock by his own double; the HBO documentary A Small Act; Drafthouse Films' The Final Member; and Participant Media's The Great Invisible, which won the Grand Jury Prize at SXSW 2014.
In 2016 he released Tony Conrad: Completely in the Present, his debut feature documentary about iconoclastic multi-media artist Tony Conrad.