Sup Doc: A Documentary Film Podcast
Ep 8 OF MUPPETS AND MEN with comedian Jon Schabl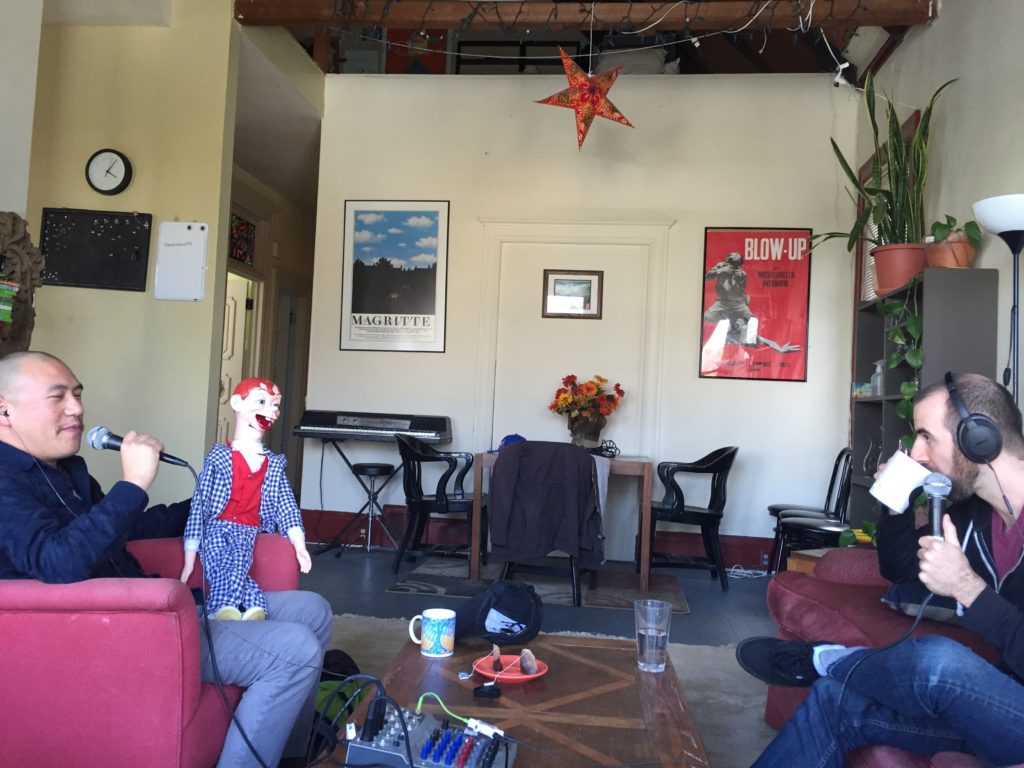 On Ep 8 of Sup Doc podcast we talk with the very funny comedian Jon Schabl about the 1981 documentary Of Muppets and Men. This documentary is a "behind the scene" look at the making of the Muppet Show. We talk about Jon's love of The Muppet Show, growing up with Canadian TV, comedy, erotic awakenings with foxes, and Paco, George and Jon barely survive a killer earthquake!
Of Muppets and Men is a 52 minute documentary produced during the fifth season of The Muppet Show. It was syndicated in 1981.
The documentary features appearances by Muppet Show performers Jim Henson, Frank Oz, Dave Goelz, Louise Gold, Richard Hunt, Jerry Nelson, Kathryn Mullen, Steve Whitmire, Brian Muehl and Betsy Baytos; writers Jerry Juhl,Don Hinkley, David Odell, and Chris Langham; directorPeter Harris; producer David Lazer; and guest stars Roger Moore and Raquel Welch.
Jon Schabl is a stand up comedian originally from Toronto, Canada. In 2011 he was nominated for and competed in the Fresh Meat stand-up competition and in 2012 released a half-hour special for iChannel. He now works with Comedy Records; Canada's first and only independent label and through released his newest EP. 
He now makes his home in Los Angeles. Shortly after moving to LA began touring with Jimmy Pardo and was a featured performer on Never Not Funny's 'Write Now!' for the Nerdist Network. In the last several years he has made numerous festival appearances including 2012 and 2014 NXNE music festivals, 2014 and 2015 San Francisco Sketchfest and 2015 Riot LA festival.
Currently he is one quarter of the show Happy Contest Time; a Japanese themed stand up show at Meltdown comics. HCT has won Best New Format at the 2012 I Heart Jokes Awards and was a featured at both the 2013 NXNE Festival and the 2015 Riot LA festival.