Sup Doc A Documentary Film Podcast with comedians Paco Romane and George Chen
Ep 66 FATHERLESS with comedian/actor Baron Vaughn



On Ep 66 Paco and George met up with the talented and hilarious Baron Vaughn to discuss the very personal documentary Baron made called Fatherless. In America, one in four children grow-up in homes led by single mothers. This was the case for actor/comedian/writer Baron Vaughn ('Grace and Frankie') who, with the support of his mother, chose not to let a statistic define him and set out on a quest to search for the father he never knew. Baron's journey and the revelations about his upbringing are chronicled with a flair for both the comedic and heartfelt in the new doc.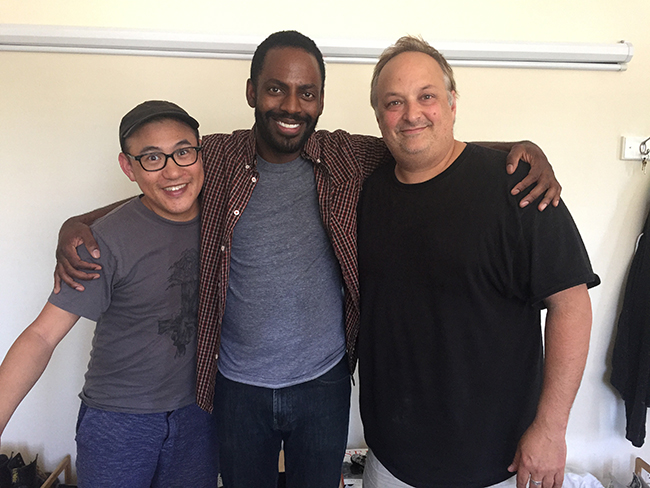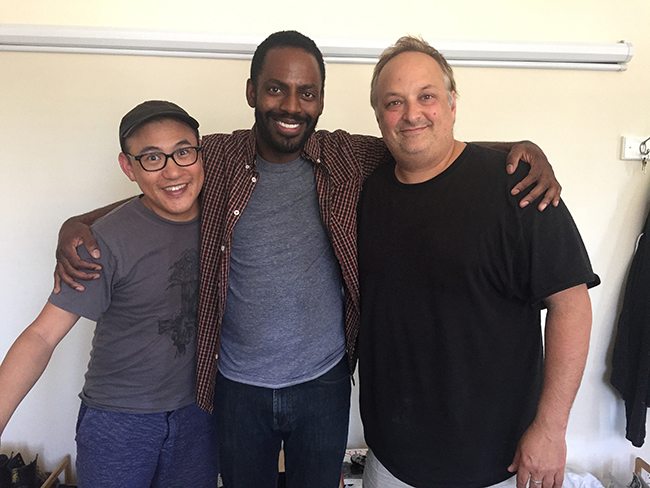 Baron Vaughn is a series regular on Netflix's Grace & Frankie in the role of "Bud" with 3 seasons currently streaming. He is the voice of "Tom Servo" in the new Mystery Science Theater 3000: The Return also streaming on Netflix.
​
Baron has performed on Comedy Central in his own Half Hour, as well as an appearance on The Meltdown. He performed on Showtime's SXSW Comedy, Conan (twice), and the now defunct Late Late Show with Craig Ferguson. He's the self-proclaimed "Master of Festivals" most notably having performed in the HBO U.S. Comedy Arts Festival (Aspen), Just for Laughs Comedy Festival (Montreal), South Beach Comedy Festival (Miami), Moontower Comedy Festival (Austin), SXSW Festival (Austin), San Francisco Sketchfest, Bridgetown Comedy Festival (Portland), Vancouver Comedy Festival, Accidental Comedy Festival (Cleveland), Chicago Comedy Exposition, JashFesht (Palm Springs), Bonnaroo Music and Arts Festival (TN), High Plains Comedy Festival (Denver), Bumbershoot Music and Arts Festival (Seattle), Life Is Beautiful Music and Art Festival (Las Vegas), and Colossal ClusterFest (SF).
Baron has two comedy recordings, Raised by Cable and Blaxistential Crisis, both available on AST Records.