Ep 157 JACO with musicians Chaki Sklar and Bret Berg

On episode 157 we recap the 2014 documentary Jaco currently streaming on Hulu. Jaco, the doc, is about the brief, brilliant and brutal musical career of the legendary electric bass player Jaco Pastorius a self-taught musician who changed the course of modern music. Never-before-seen archive footage plus interviews unveil the story of Jaco's life, his music, his demise, and the lasting impressions of artistic genius.
Our guests are two great musicians and bass players Chaki Sklar and Bret Berg and we NERD out hard on jazz, fusion, Jaco's discography, bass playing, Weather Report, cuban music, our own musical careers and we even get to hear Chaki play the first song he ever wrote! 
Chaki Sklar is a Los Angeles based bass player and composer. He has played festivals like Noise Pop and The Off Beat fest and has shared the stage with like minded weirdos Peelander Z, El Vez, Bob Log III, Captured By Robots, Flipper and Shannon & The Clams. His 4 song EP The Water is out now on Who Can You Trust Records. Check out some of Chaki's music here.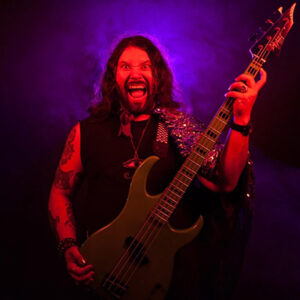 Bret Berg hosts a weekly twitch show called the Museum of Home Video. Which has been described as college radio for the eyes.  Join him every tuesday at 7:30 PST.