Sup Doc The #1 Podcast About Documentaries
Ep 119 ROLLING THUNDER REVUE with comedian Tony Camin


On episode 119 we recap the 2019 Bob Dylan concert film Rolling Thunder Revue. Rolling Thunder Revue is a Martin Scorsese mocumenatry that is part Zelig part This Is Spinal Tap with actual concert footage and some "unbelieveable" interviews with famous friends and our guest is comedian and Bob Dylan fan Tony Camin.
To quote Dylan himself, "When somebody's wearing a mask, he's gonna tell you the truth. When he's not wearing a mask, it's highly unlikely." That line speaks volumes about the movie itself, described by Netflix as "part concert film, part fever dream" and an "alchemic mix of fact and fantasy."
"Rolling Thunder Revue" is one of the most annoying Martin Scorsese films. Decades in the making, in a way, this is an engaging but disorganized and long-winded (two hours, twenty minutes) account of the time in 1975 that Bob Dylan, nine years on from his motorcycle accident, convened a vagabond caravan of musicians, poets, reporters, photographers, money men, and hangers-on to tour the United States in the lead-up to the country's Bicentennial celebration. The tour was a bust, financially and in terms of cultural impact. Nevertheless, the Rolling Thunder Revue rejuvenated Dylan as a musician, in the manner of Elvis Presley's 1968 "comeback" special. And it generated enormous amounts of tour footage, some of which is reproduced here, within a highly conceptual framework, by Scorsese.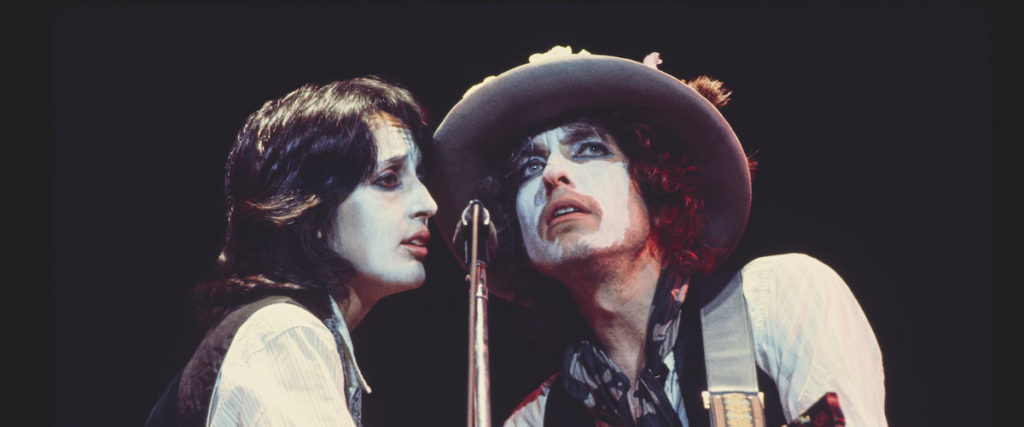 This is a documentary, and at the same time, it's also a practical joke. But it's not exactly funny when it's obviously is trying so hard to be. Why? Maybe because it loses focus, meandering from weirdness to straight-faced sincerity (like the section when we meet the wrongly imprisoned boxer Rubin "Hurricane" Carter). Or maybe it's because when you think of Scorsese, one of the great living American filmmakers, a lot of different words and phrases spring to mind, but "joker" and "prankster" aren't among them.
Our guest Tony Camin has appeared on Late Night with Conan O'Brien, Jimmy Kimmel Live, Real Time with Bill Maher, and lots of others that have been cancelled. He's has performed at The Just For Laughs festival in Montreal as well as The HBO US Comedy Arts Festival in Aspen, as well as the Melbourne Comedy festival in Australia. Tony has written for programs on NBC, VH1, and Comedy Central. In addition to being co-creator/ performer of "The Marijuana-Logues", he can also be seen as a correspondent for "The Media Project", on IFC, and was a recent contestant on NBC's Last Comic Standing.