Sup Doc Presents: The Organist Peter Coyote Interview
A Bonus Mini-Episode brought to you by Sup Doc and KCRW's The Organist Podcast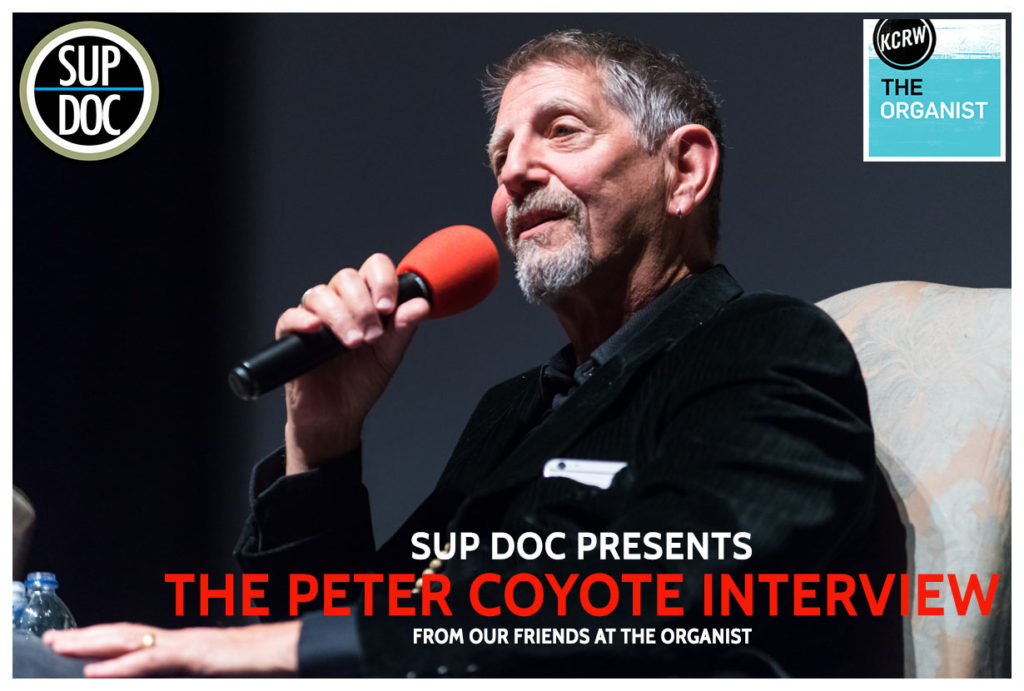 On this season of the Organist they had some interview segments that had more to do with documentaries so we thought we would share these with our listeners!
Documentary films often have the authoritative "Voice of God" style of narration, which presents an omniscient, impartial, deep-voiced narrator. Someone often associated with this is voice over artist Peter Coyote, best known as the narrator of Ken Burns' documentaries. Peter Coyote continues to work as an actor, voiceover artist, and narrator. He lives in Northern California.
These segments were produced by Myke Dodge Weiskopf, Jenny Ament, Ross Simonini, and Andrew Leland for the Organist.
The Organist is an arts and culture show produced by McSweeney's and KCRW.
They interview artists, and writers, musicians, philosophers, actors, and wild cards like cyborgs and retired tennis coaches.
They've had guests like Greta Gerwig and George Saunders, (they even did a special on Graham Lambkin).
You can follow the Organist on Twitter and Facebook at @KCRWOrganist
And subscribe on iTunes, Stitcher, or wherever you get your podcasts.