Sup Doc: The Documentary Podcast – that's also very funny
Ep 98 FAHRENHEIT 11/9 with journalist/comedian Francesca Fiorentini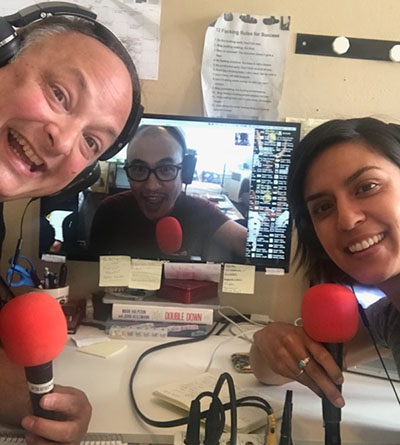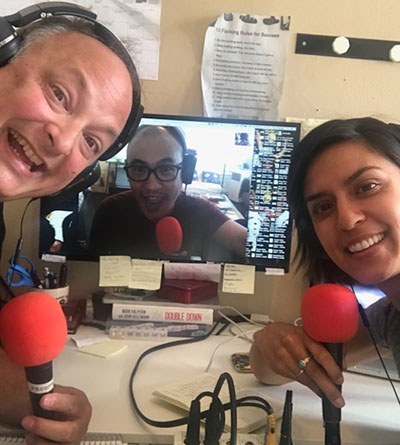 We are thrilled to have as our guest journalist, activist and comedian Francesca Fiorentini as we recap Michael Moore's latest documentary Fahrenheit 11/9. Francesca is known famously for her work on AJ+ Newbroke. As with most Sup Doc episodes we have differences, lot of laughs, in-depth moments, no real conclusions and we get schooled in "postcolonial feminist theory"!
Some of Moore's classic point-of-view is directed at Donald Trump, but definitely less than may expect if they ever choose to watch it. Moore's outrage is aimed at pretty much everyone else. In asking "how the fuck did we got here?", Moore searches for answers in a country that now seems to flourish while it disenfranchises voters, mistreats its poor, and allows corruption to continue. Moore also takes on the media, the Electoral College, and the ongoing water crisis in his hometown of Flint, Mich…At one point in the documentary he shows a scene where they have laid out the red carpet for Trump, and seemingly doesn't blame him for choosing to walk it. As we discuss in this episode the film seems like a patchwork and that sometimes works to confuse his message but "Fahrenheit 11/9" may be considered Moore's best film in years because its message at the end is rather simple: VOTE
Bonus Patreon talk with George and Paco – our thoughts that didn't make it into the episode.
Journalist, activist and stand up comedian Francesca Fiorentini has spent most of her life comforting the afflicted and afflicting the comfortable — from the streets to the screen to the stage. As a host and producer, Francesca helped Al Jazeera Media Network successfully launch the online news channel AJ+ in 2013. She has captured online audiences with viral hits like "The Real Deal with the U.S. Mexico Border"and "How America is Already Socialist." For AJ+ she's also covered covered climate change in the Louisiana delta, disappearances in Mexico, the 2016 presidential elections and whether female viagra will ever be a thing.
In the Spring of 2016 Francesca launched Al Jazeera's first comedy show. (That's right, the BBC of the Middle East does comedy.) Newsbroke is a weekly scripted deep-dive into nuclear power, the war in Afghanistan, immigration policy and other totally non serious topics. As head writer and host, Francesca oversaw Newsbroke's 91 segments including viral hits like "How the Rich Want to Keep you Dumb" and the sketch "White Fragility in the Workplace."
Francesca has also been a correspondent with Explorer on the National Geographic Channel since 2016. She has played matchmaker in Japan, toured a cadaver farm in Texas, and met Oklahomans demanding accountability for fracking-induced earthquakes. For her NatGeo work on draconian abortion laws in El Salvador she won a Media Excellence award from Planned Parenthood in 2018.
Francesca regularly speaks dick jokes to power on stage as a stand up comic. She has been featured on the podcast Lovett or Leave It (2018), the BBC Arts Hour (2018), and has been part of SF Sketchfest (2017, 2018), SF Comedy Day (2017), and the Asian-American Comedy Comedy Festival in LA (2015). She is also a regular contributor to the progressive news network The Young Turks.