Ep 78 Jim and Andy The Great Beyond with comedian Molly Sanchez
Sup Doc The Premier Documentary Podcast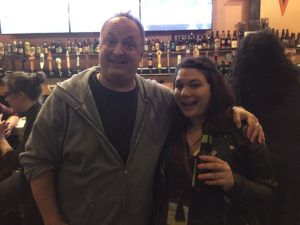 On Ep 78 host Paco Romane sits down with comedian/writer Molly Sanchez to talk, dissect and deconstruct the doc Jim & Andy: The Great Beyond.
Due to technical difficulties host George Chen couldn't attend so Paco and Molly talk hella smack about George but also get into comedy, movies, writing and much more! Using 100 hours of footage from the set of "Man on the Moon," filmmaker Chris Smith documents Jim Carrey's transformation into legendary performance artist and comedian Andy Kaufman.
Molly Sanchez is a writer, comedian and lover of burritos everywhere. As a standup she has performed at the San Francisco Punchline, Cobbs Comedy Club, The Comedy Store LA, and various hives of scum and villainy around the world. She's been featured in The She Devil Comedy Fest in New York, The She Devil Fest in Toronto and once Margaret Cho said her dress was pretty. Her improv "career" started at San Francisco State with Improv Nation and now proudly continues with Group Text. Molly also hosts the one season only TV show podcast "Failure To Launch".
Show Notes:
After Mash: Potter, Mulcahy and Klinger reunite after the Korean War on the staff at a Missouri hospital.
First episode date: September 26, 1983
Final episode date: May 31, 1985
No. of episodes: 31 (1 unaired in America)
Molly on Twitter: @SeriousMolly