Sup Doc: A Documentary Film Podcast
EP 51 THE KID STAYS IN THE PICTURE with comedian Henry Phillips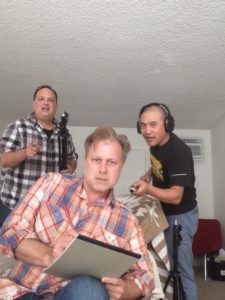 On Episode 51 George Chen and Paco Romane talk with comedian/musician Henry Phillips about his favorite doc THE KID STAYS IN THE PICTURE!
Released in 2002, The Kid Stays in the Picture uses Evans' narration interspersed mostly with photographs from Evans' life as well as brief film footage from films such as Love Story, The Sun Also Rises, Rosemary's Baby, Chinatown, and The Godfather just to name a few…what makes this doc so great is Evans himself and how he changed Hollywood.
Henry Phillips has been seen and heard performing his twisted songs and stories on 'Comedy Central Presents', ABC's 'Jimmy Kimmel Live', as well as satellite and terrestrial radio nationwide. His critically acclaimed comedy albums earned him mention in Billboard magazine's 'Critic's Choice', as well as acclaim from such notable artists as Moby, who has referred to Phillips' music as "disconcertingly funny". He has also made acting appearances on HBO's "Silicon Valley" (4 episodes) and Comedy Central's "Drunk History". His YouTube channel, featuring the tutorial cooking series "Henry's Kitchen", has garnered over 3 million views. Phillips continues to tour comedy and music venues throughout the US and beyond.
Speaking of Hollywood, Henry's newest movie PUNCHING HENRY hits On Demand on February 21st and will open in select theaters on February 24th.