Sup Doc LIVE! "THE UNITED STATES OF DETROIT" with comedian Karinda Dobbins and director Tyler Norwood
Join us for what will be a great night of watching "The United States of Detroit" and after the screening join us for a a panel discussion with comedian (Detroit Native) Karinda Dobbins and the director Tylor Norwood. We're very excited to moderate this panel for a LIVE Sup Doc recording at the amazing The New Parkway Theater in Oakland.
This is what a comeback looks like: grassroots efforts led by the inspiring people of Detroit, MI.
Detroiters today fight for survival and growth in a city with an uncertain future, and work tirelessly to improve their communities in spite of the lack of resources. Like many cities in the US, the legacy of broken infrastructure has made Detroit an unstable metro area, yet these characters find ways to succeed and thrive by activating the power of their community and make progress in the struggle to take back their neighborhoods from the forces of economic decline and mismanagement.
Get TICKETS HERE!
When: Showing on Tuesday April 17 2018
Time: 7:00 PM (screening first then panel discussion)
General Admittance 
Trailer – The United States of Detroit from Tylor Norwood on Vimeo.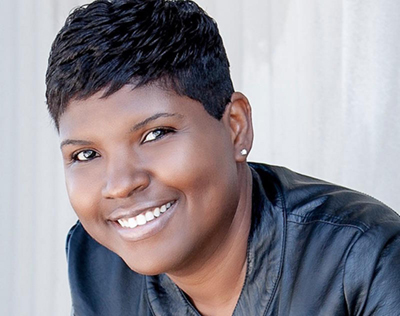 Motor City native Karinda Dobbins was born into a politically active family of skilled storytellers and sharp wits. Her worldview was shaped by their accounts of protest, civil rights and empowerment, weighty subjects that were always leavened with humor. Whenever she heard the grownups laughing long past her bedtime, she took that as her cue to sneak out of her room and eavesdrop while they entertained themselves with Richard Pryor records. She not only listened, she learned, and grew up to hold her own as a keen comedic commentator.
To date, she has appeared at the Bridgetown Comedy Festival; featured at Bay Area comedy clubs the Punch Line and Cobb's; opened for Hari Kondabolu, Trevor Noah and toured with W. Kamau Bell. Karinda made her primetime national television debut on Coast-to-Coast Episode 1 on NickMom Night Out.